Who is Mike Doyle? Why is he running to be our State Representative and what has he accomplished?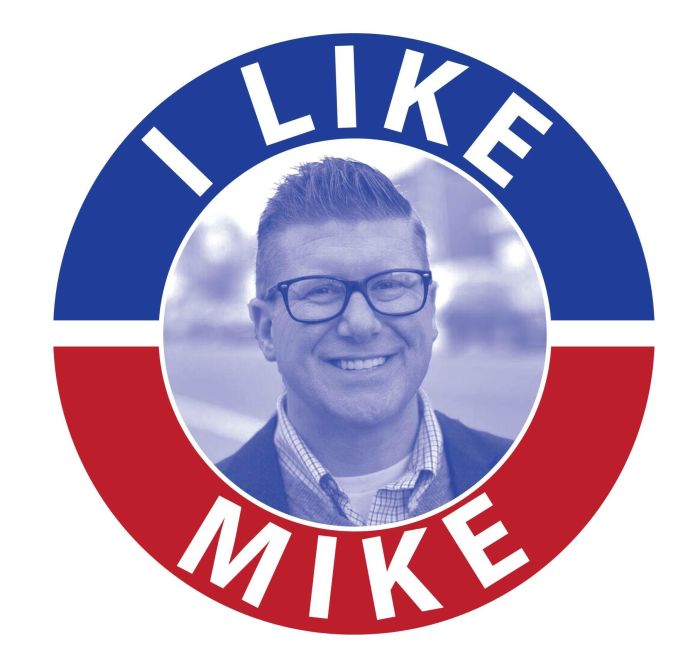 Mike Doyle and his wife Stephanie, have lived in Parkwood in Northeast Philly for 14 years. Mike is a realtor who helps many working and middle-class individuals and families find homes in our community.
Mike became a Homes for Heroes© certified Real Estate Agent. By becoming a Homes for Heroes agent Mike's clients can participate in a program that gives them a reward, from Mike's commission, as a rebate and a thank you for their service. Mike has been able to ensure that our community heroes - , our nurses, EMTs, police, firefighters, teachers, doctors, counselors, therapists, etc.- receive a "reward" by being a part of the program.
Mike knows that giving back to his neighborhood is vitally important; that is why he became the zoning chair for the Parkwood civic association and renewed the association's registered community organization status with the city. Mike knew this role was important to the community, and attended the Citizens Planning Institute to learn more; he graduated from the program in 2019.
You will see Mike at neighborhood clean-ups run by the Friends of Poquessing Watershed and Parkwood Civic Association.
In 2018 Mike joined a local non-profit, Never Surrender Hope, to help understand addiction in his own family, and learn from families in the community about what they were going through on a personal level.
Mike worked directly with the Philadelphia Police Department's 8th district on addressing homelessness during our winter months and began working with area non-profits on how to best serve the homeless population in the Far Northeast during Code Blue nights, in which the city will mandate that any unhoused persons will need to be provided emergency shelter if the temperature is below 32 degrees Fahrenheit.
During the beginning stages of the COVID-19 pandemic, Mike reached out to local city council members and agencies helping communities in need to join forces with Caring for Friends, another local non-profit, to help get food and services out to those in need. Seeing an opportunity to help a neglected population during this pandemic, Mike reached out to the Pennsylvania Alliance of Recovery Residences and started a program with Never Surrender Hope, to feed people who were in early recovery, fresh out of rehab, and living in recovery homes. At the height of this initiative there were over 100 homes and over 900 people in early recovery being served.
Mike is is running to be State Representative because his life experiences give him a unique insight that many of our representatives in DC and Harrisburg lack: that when we see one another's common humanity and shared values instead of being divided by income, background, or race, we can begin to build community and tackle difficult issues -- whether it's the opioid epidemic, a lack of affordable healthcare (before and now during the pandemic), building a stronger economy for working families, and local businesses, ensuring we have environmental protections and regulations that safeguard all our communities, or investing in safe and fully-funded public education.
Inspired by the 2016 Bernie Sanders campaign, Mike shifted his focus from being a small business owner to organizing on social & economic justice issues. Seeing the wealth disparity in our country, and being inspired by leaders like Sens. Warren and Sanders, Mike began dedicating his time to help causes like fighting the DAPL pipeline at Standing Rock North Dakota, helping Houston during Hurricane Harvey, and joining the fight against the Republican repeal of the ACA and the GOP Tax Scam
What does Mike mean by our shared values and common humanity?
We all deserve to live in safe, healthy neighborhoods.
We all deserve a safe, fully-funded, and quality public education.
We all deserve healthcare, childcare, elder care, and disability care.
We all deserve a clean and pristine environment to enjoy.
We all deserve a stable job with a living wage that can help us take care of ourselves and our families, and the right to join a union so that we can win safe working conditions and good benefits.
Mike once struggled with Substance Use Disorder (formerly known as alcoholism and addiction), but recovered thanks to the compassion and generosity of his Northeast Philly neighbors; he has since become an outspoken advocate for recovery programs, a compassionate response to the opioid crisis and a tireless volunteer who:
Serves the homeless community since 2014 volunteering with the local Code Blue shelter which he has done for 14 years.
Sits on the Board of Advocates for Homeless and Those in Need
Delivers meals to seniors and the homebound through Caring For Friends organization before and during the COVID-19 pandemic.
Sits on the Board of Friends of Poquessing Watershed of Philadelphia & Bucks County
Volunteers regularly with various non-profits
Actively engages in Substance Use Disorder Advocacy